Rates
Affordable Mohave Valley RV Camping
Every site at Moon River RV Resort offers 20/30/50-amp full hook-ups. Rates include water, sewer and trash disposal. Daily & Weekly rates include electric. All other rates, electricity is billed separately. All rates based on double occupancy. Additional fees apply for extra guests.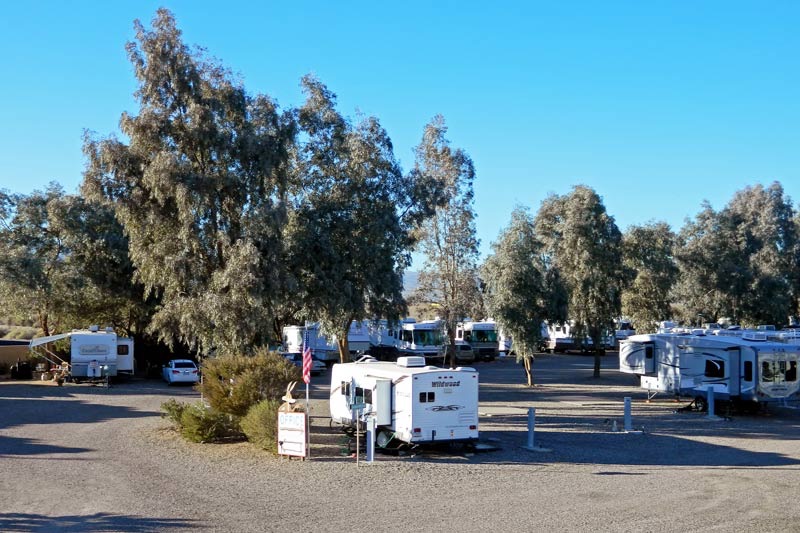 Length of Stay
Back-In
Pull-Thru
Daily

$39.00 + tax

$42.00 + tax

Weekly

$200.00

$215.00

Monthly

$375.00 + electricRates include 2 guests. Additional guests are extra.
$60/month per adult
$30/month per child (under age 14).

$400.00 + electric

Storage Area

$75.00 per month





RV's/Trailers Over 25' ft

$25.00 per month





RV's/Trailers Under 25' ft



6-in / 6-out

Stay with us for 6 months (at monthly rates)
and leave your rig on-site for the remaining
6 months at $100.00/month.

On-Site Rentals

Fully-Furnished Park Models and
On-Site RVs are available for rent.
Call us at (928)-788-MOON or email us for current rates.
All rates are based on double occupancy. Additional occupants will incur additional charges.
Self-contained units only.
Rates are subject to change without notice.
Telephone service available on selected sites.
All rents are consecutive usage, non-refundable, non-refundable for early departure and are non-transferrable.
We Gladly Accept
Credit, Debit, Cash or Checks
Discounts
AAA, Military, & Passport America (Discounts cannot be combined. Valid membership card/ID required.)
Referral Incentive
Save $50 for every referral who stays for a minimum of 3 months! Refer 2, save $100! Refer 3? Well… you get the idea! Call us at (928) 788-MOON (6666) or email us for more information!
Cancellation Policies
Nightly Stays
Cancellations made prior to scheduled check-in are subject to one (1) night reservation fee. Cancellations within 72 hours prior to arrival are completely non-refundable.
Weekly & Monthly Stays
Deposits in the amount of $100.00 are subject to fifty dollars ($50) fee, if cancellation is made more than 30 days prior to arrival date and in writing. Cancellations made within 30 days of arrival are non-refundable. Deposit refund requests must be signed in the office before departure. All refunds will be mailed by Company Check or credited to guest's credit card.
---
Plan Your RV Trip to Mohave Valley Today!
Book Now